Hi everyone!!
Finally, something really worth showing you guys!!
I've managed to cut out a couple more panels and attach these to the base template. It's looking really good and I'm so pleased with how few issues I've encountered so far! The panels seem to fit really well - only two obvious ones so far that will need tweaking, but it's given my a lot of good faith in our measurements. It's a shame Thomas isn't around now to see how good this is turning out. He'll be telling me "I told you so" right about now, because I had a horrible feeling the measurements wouldn't add up at this stage.
Sadly, I haven't been able to complete it like I hoped I'd be able to - interesting goings on in the hotel this evening - including a guest in my back yard, fighting in Reception and "Security!!!". So yeh, I'm full of adrenaline and probably not going to be able to get to sleep after I've posted this, so who knows, maybe I will get it finished... but here's a photo or two of how far I managed to get up to before Zena discovered our intruder.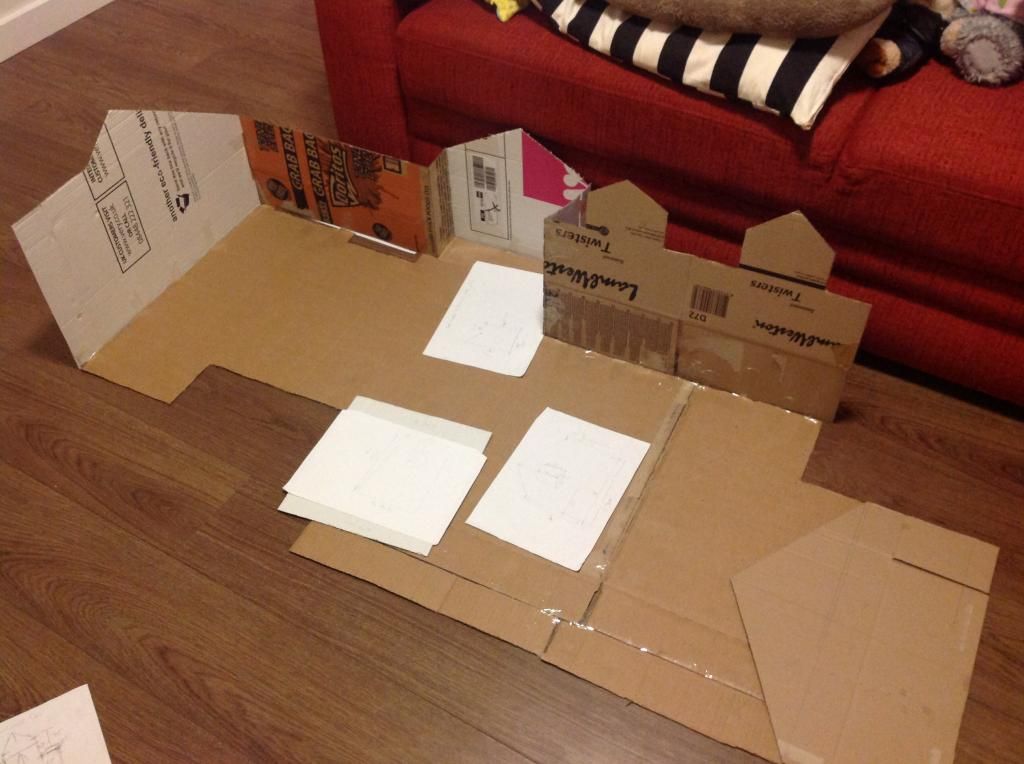 See you guys soon!!