Or better yet, go to Time Square and take a picture of me with a Kodak!
I was working super hard yesterday. I did lots of painting, while I was sunbathing, and ended up looking like a smurf in the end! Thankfully, it all came off in time for work!
I was working on the bakery yesterday. I spray painted the front door and removeable roof. I also painted the inside ceiling and the inside walls. I've also re-painted the mortar between the bricks, as I was unhappy with how the stencilling turned out in some places. I really like the fresh effect it's given to the bricks! I usually hate painting, but this was really relaxing, especially in the lovely warm sun.
The best thing about having a balcony is that you can make as much mess as you like without your mother nagging you about getting glue on her kitchen table. You can take as long as you like, without your mother hurrying you to get cleared up for tea! You can also enjoy the sunshine, the birds, the fresh air and the peace of it all... until mother comes along with the lawnmower!
Never mind, I got plenty done regardless and still had time to nose through some catalogues, planning future buys!
Here's some photos :)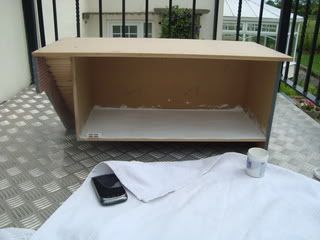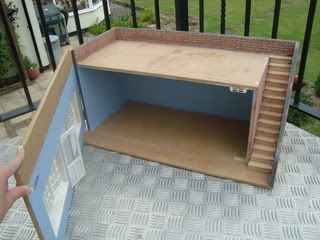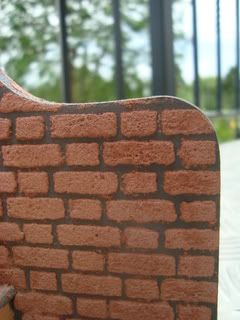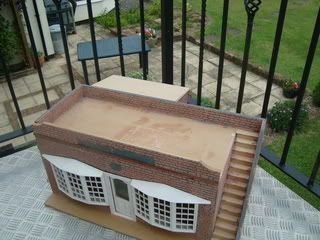 Don't forget, clicking on the photo's will bring them up bigger.
See you all again soon!